Barre3
Alright, week 1, first official Tip Jar, here we go. If you want to know a little more about the intentions behind The Tip Jar and what to expect in these weekly posts, read more here.
Today I'm talking about something I have been sharing with all my friends lately - Barre3. Before I tell you why I'm loving Barre3, I'd like to tell you a little bit about what led me to it's discovery.
Discovery
At the beginning of December I was looking for motivation to work out again. I went to the local gym… didn't love it. I did an NTC App work out… wasn't feeling it. (Please note, I am not knocking the NTC App, this is another workout tool I do love and used a lot while on the road, I simply wasn't feeling inspired by it in this moment.)
One day I was chatting with a close badass lady friend Taylor, who owns a small organic farm in Vermont (go follow Footprint Farm for serious farm meal inspo).
Taylor is a champ at surviving and thriving east coast winters (from my viewpoint). She once told me there is a real sense of community in Vermont built around a collective feeling that you "survive the winter together". Did you know that Vermont is the 2nd cloudiest state in North America? That's a serious lack of sunshine. So while I've never lived through an east coast winter, here are the things I have learned from Taylor and her positive, creative and resourceful attitude to…
Survive a Winter in Vermont:
Get Hygge with it. Embrace your community, cook a lot of delicious comfy meals and host dinner parties and game nights with your friends.

Stay active indoors (insert BARRE3 here)

If the sun does come out, make sure you're outside.
Hygge

hyg·ge /ˈh(y)o͞oɡə,ˈho͝oɡə/

noun

A quality of coziness and comfortable conviviality that engenders a feeling of contentment or well-being (regarded as a defining characteristic of Danish culture).
Living a healthy and active lifestyle has always been very important to me. I also think it's important to recognize words like healthy, active, fit - have very different meanings to everyone. I'm a strong believer in "everybody is different, every body is different" and you need to find what works for you. Listen to your body. And the hard part? This changes, just like we change. Something that worked well for us last year may not be working anymore. We need to listen to our bodies and adapt with it to stay active in a way that is constantly changing and evolving over our lifetime.
A few reasons why I am loving Barre3:
Redefining Success: In Barre3's words, they are "working to redefine what success in fitness means". Can I get a hell yes?! They really get, they understand the fact that success is different for every person out there. This is huge - and they embrace this approach to fitness in every single one of their online workouts.

Empowerment: I am incredibly inspired by women (people) who empower other women. This brand is built around strong women, like the founder Saidie Lincoln, who has also raised her daughter to feel strong and empowered. We all need to put more positivity into this world.

You can do it anywhere: While Barre3 has a growing number of studios all over the country, it also has an online subscription to stream workouts via your computer, phone, tablet.

More than just a Workout: The Barre3 platform includes recipes, inspiration and encouragement to help you take a holistic approach to creating a healthy lifestyle that works or you. Their online magazine expresses this well through their three main categories of: Move, Nourish and Connect.
Barre3 online subscription is $29 per month which feels really reasonable when compared to other gyms and classes. There are dozens of classes available in their online workout library ranging from 10-60 minutes and they release a new workout every week.
The Dream
My ideal 'active lifestyle' involves being in the gym one day, biking the next, yoga class with friends the next, going for a run the next, hiking with friends the next. You get the point. It's built on variety, fun activities and community. We all a goal to work towards… And like I said, different seasons of life, promote different routines that work for you in that moment.
Wrapping it up
I still think it's important to mix it up and have variety in my workouts. I like a good high intensity circuit or heavier weights to really get my heart rate up and make me sweat. So no one workout alone feels like a solution, and Barre3 is a great resource to have in my toolbox.
Since I've been working out inside... I've been spending less time outside. In my current life phase of transition I am unemployed, living in my parents mansion (everything is a mansion after living in a van), spending a lot of time online looking for jobs, apartments and some type of inspiration for what I'm going to do next… and I am ashamed to admit I've barely stepped outside in the last week. I did take the trash out once… so that involved 60 seconds of fresh air. K, yep, just decided, I need to go for a walk… see you for next week's Tip Jar!

Leave a comment below and tell me about something that is INSPIRING YOU this week! and know that…
YOU ARE ALREADY ENOUGH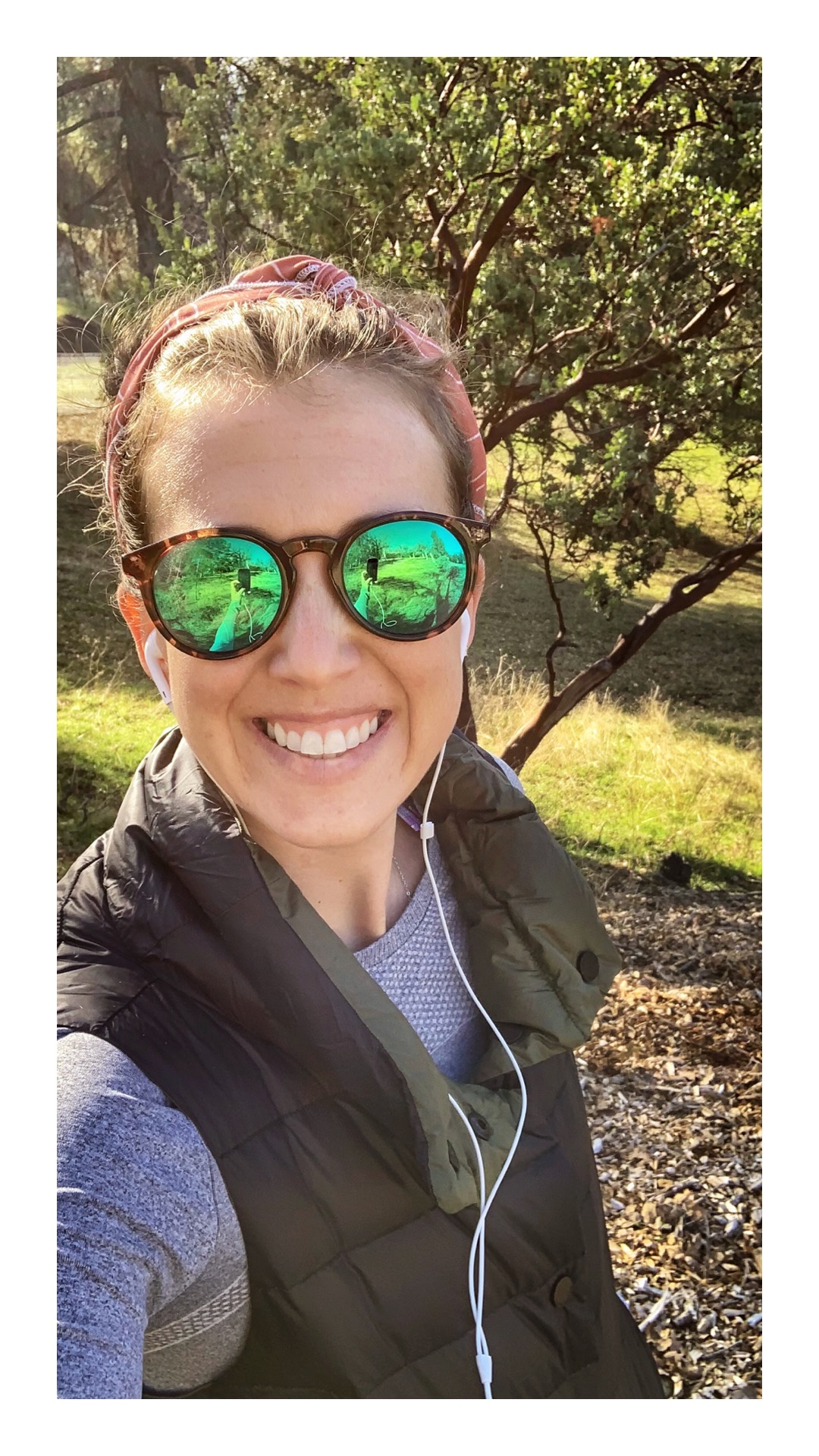 I just want to let you know that after writing this post… I really did go for a walk and this photo is proof. I am thankful the sun was out in this moment to push me to get out there.